Phaser 3330 - Additional 4 Years On-Site Service (first 90 days of ownership)
This electronic service agreement for the Phaser 3330 extends coverage to a total of 5 years On-Site service (including the factory warranty period).
Note: The E3330S5 service agreement must be purchased within the first 90 days of product ownership. Please see part# E3330SA if you are outside of that 90-day period.
Activating Service Coverage: Within a few days of your purchase, look for an email from Xerox Services Sales with instructions on how to activate your coverage.
Add to cart below or find out how to get free lifetime service coverage with Xerox eConcierge.
Specifications
| | |
| --- | --- |
| SKU | E3330S5 |
| Supply Type | Service Offerings |
| Term Length | Additional 4-Year On-Site Service |
| Compatible Products | Phaser 3330 |
| UPC | 95205846904 |
| Brand | Xerox |
Recommended Products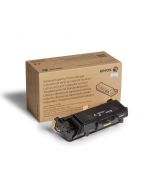 Promotions
Want free service on your Xerox printer?
With Xerox eConcierge, get free lifetime service on your Xerox printer or all-in-one, along with easy supplies ordering.
Learn more
Are you part of Genuine Xerox Rewards?
You deserve to be rewarded for printing. With the Genuine Xerox Rewards program, you're rewarded for buying the supplies you already use.
Learn more